17 Catholic Responses to the Perennial "Are You Still Single?" Question
December 13, 2018
By

Melissa Guerrero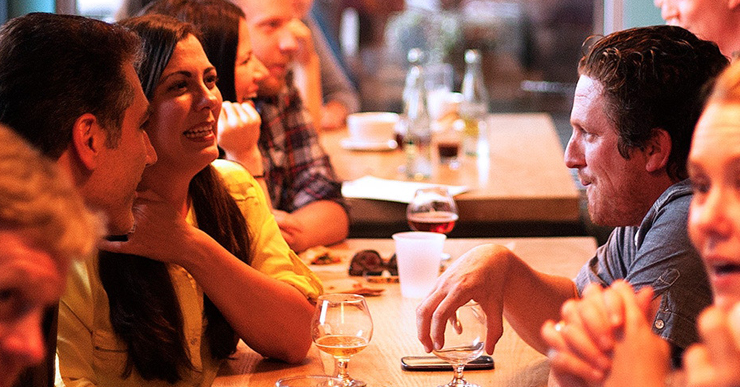 Being single is not easy, especially during the holidays. Not only do you feel that pang of loneliness, but you also must dodge some uncomfortable questions about your relationship status. You have well-meaning but somewhat clueless relatives who seem to default to that cringe-worthy question, "So, are you still single?", when they run out of things to ask. Thankfully, there are a couple of ways to respond that may just nip any further questions in the bud. 
Here are 17 responses you can give when asked if you're still single.
"It's all in God's timing, not my own."
"I feel like God wants me to focus on something else at this time."
"I have embraced this single season of my life."
"The only Man I need my life right now is Jesus."
"I'm still discerning my vocation."
"Yes, I am. Would you please pray for me and whoever my future spouse may be?"
"Did you know St. Gianna Beretta Molla was single into her 30s, lived a fulfilling life, AND she still achieved sainthood? Goals!"
"Yes, but you know what would be fantastic? A membership to CatholicChemistry. *wink*"
"Yes, but I'm waiting for the Louis to my Zelie." Or vice versa.
"I am but I feel like I should work on my relationship with God first."
"St. Anne has not yet found me the right man. Could you please pray to her on my behalf?"
"Well, St. Paul had some good things to say about being single, so I thought I would try it out for a while."
"I have yet to meet someone who has made it through the *insert name of relationship discernment* novena."
"Sadly, yes. Perhaps the St. Nicholas can help me out this (or next) year."
"Yes, but praying the miraculous St. Andrew Christmas novena for me would be an excellent Christmas gift! Hint."
"I simply haven't found someone that comes close to *insert saint crush name here*."
"God's will be done."
While it's tempting to default to some sarcastic and not so nice responses, remember that most of the time these questions come from harmless curiosity from people who probably haven't seen you in a long time. Practice some charity, say a prayer for them, and remember that you can always excuse yourself and walk away from the questions if they get to be too much for you.