5 Tips for a Fruitful Lenten Season, Catholic Singles Edition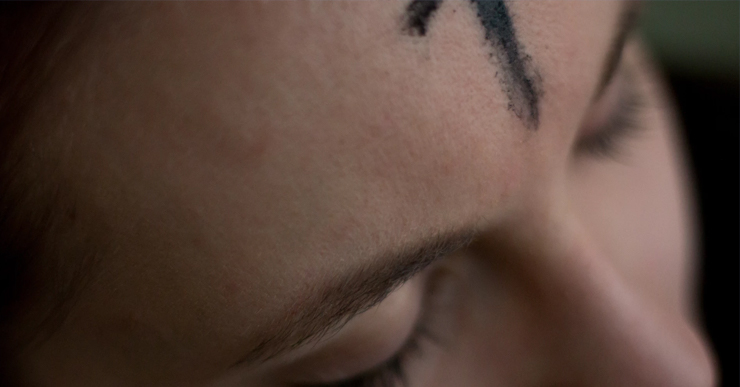 Can you believe how fast Lent has come around, even with a late start? It still feels like we've just finished celebrating the Christmas season… and that holiday which shall-not-be-named (Valentine's Day). However, Lent is a great season for us single Catholics. Make the most of it. If you're off to a rocky start, here are 5 tips on what to do to have a fruitful Lenten season as a single Catholic.
1. Give up something specifically for your future spouse.
During this time on penance, considering giving up something specifically for your future spouse. Is there a bad habit that you want to give up for the Lenten season? Offer it up for anything your future spouse may be struggling with. Do you really enjoy something but tend to overindulge? Make the sacrifice for anything they may need but are lacking. You may not know who that person is or what they may need but God does.
2. Take a good look at your spiritual life.
While it's good – and, some may even argue, important – to be flexible when it comes to your dating criteria, maybe there are certain parts of your spiritual life which may be non-negotiable. This season take a good, hard look at what aspects of your spiritual and prayer like are most important to you and why they are. Then ask yourself if you'd consider them non-negotiables in a future relationship, e.g. attending a specific type of Mass.
3. If you're already getting to know someone, do some Lenten practices together.
Have you heard of the motto, "the family that prays together, stays together"? While it may be too soon to know if the person you've recently met will be your future spouse, it's still a good idea to get into the habit of praying together. Whether it's the Chaplet of Divine Mercy or the Stations of the Cross, considering adopting a Lenten practice to do together as you discern your vocations together.
4. Learn about true love and sacrifice through the world's greatest love story.
Do you feel like perhaps you've still to learn what it means to truly love someone? Maybe you should use this season to focus on the life of Jesus. Go back to Scripture and read about his life and death. Look up reflections and meditations from some of the world's greatest Catholic theologians to get more out of your research. While we all know that he gave up his life for us, most of us single Catholics don't stop and realized that we will all have to make some (admittedly less intense) sacrifices in our relationships and eventual marriages. Now's the time to learn and thing or two about true love and sacrifice.
5. Work on a virtue to overcome a vice.
If you're going to do tip number two, perhaps you can also be on the lookout for any spiritual stumbling blocks that could also harm your future relationship. We all have things we struggle with; sins that we take with us to the confessional on an (admittedly humbling) regular basis. Is there a vice that you're having trouble with? Try to cultivate the opposing virtue. Every time you slip up and have to begin again, you can use the idea of being the best version of yourself as a motivator to keep cultivating the virtue.
Whatever you choose to do, it's good to remember that you're not only doing all of these things for yourself but also for your future spouse.