Blessed Peter To Rot, Martyr for Marriage
July 7, 2020
By

Melissa Guerrero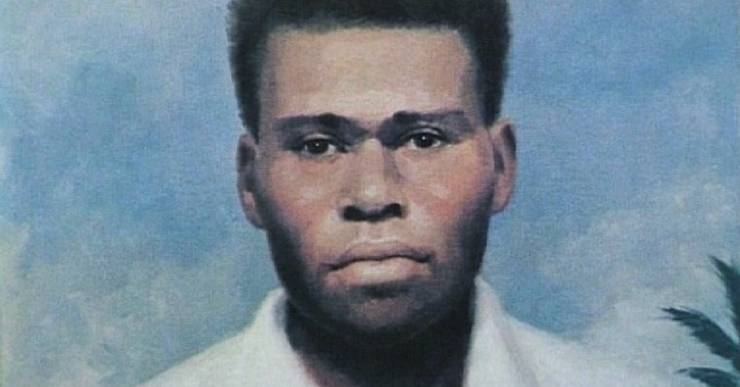 Blessed Peter To Rot was born in Papua New Guinea in 1912. He came from a large family of Catholic converts to Catholicism (from paganism) and was educated at the local mission school. After becoming a catechist, he worked zealously to help missionaries with their evangelization efforts on the island. At the age of 22, he married Paula Ia Varpit with whom he had 3 children, one of them born only weeks after her father's death.
Though his life was tragically short, he lived his faith to the fullest. He organized prayer services, catechized both adults, and children, and even witnessed marriages. But during World World II, the Japanese landed in New Guinea and prohibited all religious activity.
That didn't stop Bl. Peter.
He continued to bring the faith to his people until he was captured and imprisoned for his promotion of the faith.
He stood up for the faith, especially the vocation of marriage, when he refused to accept the polygamy that the Japanese wanted to enforce. Though he was temporarily released, they eventually imprisoned him again and sent him to a concentration camp in Vunaiara.
On July 7, 1945, at the age of 33, Blessed Peter To Rot was unjustly executed without a trial to make an example of him to others. But, before he died, he asked his wife to bring him his catechist's crucifix, reminding everyone of what was most important in his life.
Blessed Peter To Rot might've been executed to frighten and discourage the practice of the Catholic faith and, particularly, the sacrament of marriage but it only helped strengthen those whose lives he touched.
While we may not be imprisoned or persecuted for our beliefs (yet), it's no secret that the institution of marriage and the family have come under fire in recent years. One of the Fatima visionaries, Sr. Lucia dos Santos, even warned us that the final battle between God and Satan would be over marriage and the family.
Besides praying the Rosary for the vocation of marriage, let us also invoke the intercession of Blessed Peter. Rather than deny his faith and beliefs, he stood firm, giving up his life instead.
Whether you're having a hard time trying to live out your vocation discernment and/or faith in an increasingly secularized society or see others struggling with their own marriages, it would be a good idea to ask this blessed to intercede for us all.
Blessed Peter To Rot, pray for us!