CatholicChemistry.com is FREE During April!
April 2, 2020
By

Chuck Gallucci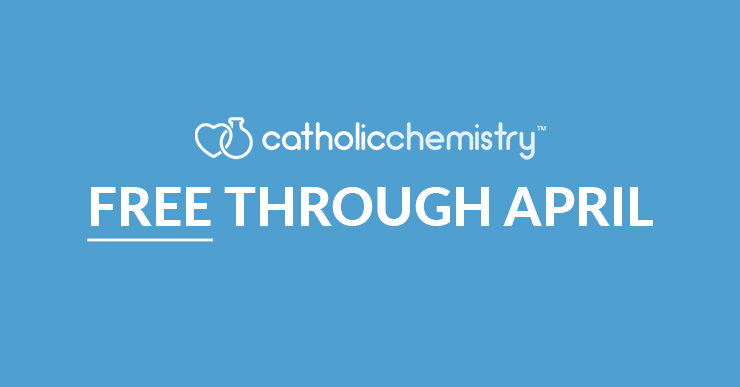 Many of us are staying home during this difficult time to help curb the spread of Coronavirus. We know this can be stressful, but no one should feel isolated or alone. CatholicChemistry.com will be free for everyone until the end of April. Please share this with anyone who you think would benefit from it.
Difficulties are always blessings in disguise when they remind us of our complete and utter reliance on the Lord. Please keep us in your prayers and know that you will be in ours.
-CatholicChemistry