Papal Infallibility
May 7, 2019
By

Karlo Broussard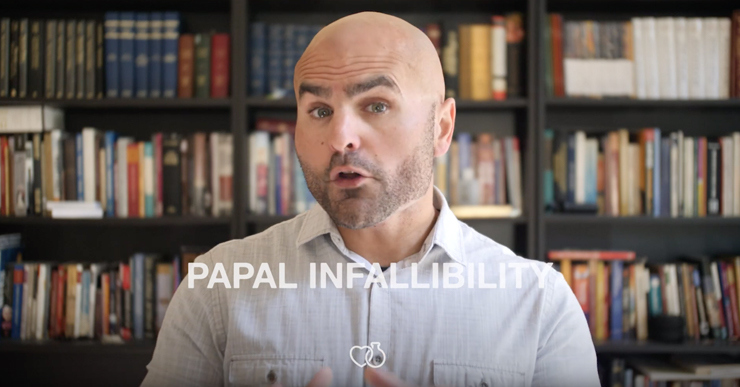 The Pope is preserved from the possibility of error when, in the exercise of his office, he defines doctrine concerning faith or morals to be held by the whole Church.
In the video below, Catholic apologist and speaker Karlo Broussard briefly explains faith question #7: Papal Infallibility, one of the faith related questions you'll find on CatholicChemistry.com dating profiles.
Christ told Peter in Matthew 16:18 that the gates of hell would never prevail against his Church, which Jesus promised to build upon Peter, the rock. In Luke 22:32, Christ made an exclusive promise to Peter to protect him from the sifting of Satan, even though Jesus said that Satan desires to sift all the apostles. In light of these texts and others, the Catholic Church has always taught that the Pope, the successor to St. Peter as the bishop of Rome, is preserved free from error when he defines a teaching on faith or morals to be believed by the whole Church. This is a gift called infallibility.
To learn more about Karlo Broussard or for booking info visit karlobroussard.com.