The Real Presence
June 27, 2019
By

Karlo Broussard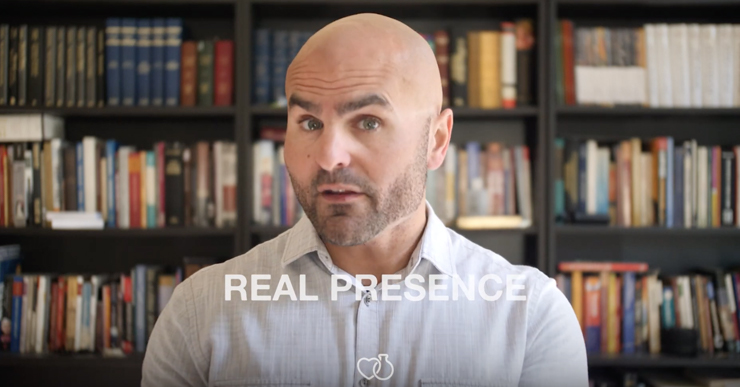 Jesus is uniquely present—body, blood, soul, and divinity—in the Holy Eucharist.
In the video below, Catholic apologist and speaker Karlo Broussard briefly explains faith question #6: Real Presence, one of the faith related questions you'll find on CatholicChemistry.com dating profiles.
At the Last Supper Jesus said over the bread and wine, "this is my body…this is my blood." As the Catholic Church has taught for the past 2,000 years, when Jesus said these words bread and wine ceased to exist and he held within his own hands the substantial reality of his body, blood, soul, and divinity. And that same change takes place every time a validly ordained priest utters those words over bread and wine at Mass.
To learn more about Karlo Broussard or for booking info visit karlobroussard.com.