Catholic Date Ideas
June 19, 2019
By

Melissa Guerrero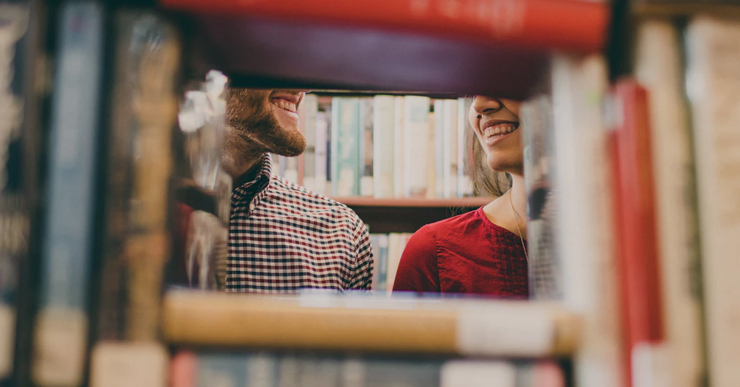 Ah, the pressure of a good date. We've all been there. You're finally getting the chance to really get to know that person who caught your interest, but you aren't sure what to do after the initial first date. You think about all the possibilities, taking into account the other person's likes and dislikes.
If the person you like is trying to grow in their faith and/or is very devout, narrowing down the places and activities you can do can be tough. Luckily for you, we have ideas that can help you plan a great date – whether first or fifth — that will also be memorable.
Go to Mass together.
There's something special about attending Mass together, especially at the home parish of your (potential or current) significant other. You get to witness, firsthand, the very place where their spiritual life gets a weekly (or daily) boost. You receive the graces of attending Mass together. You also get to meet that nice old lady or that "relationship goals" couple you've heard so much about. And that after Mass spree out of the parking lot? You learn how they handle that chaos.
Go to Eucharistic Adoration together.
What better way to discern if the other person is who God has in mind for you than going to Eucharistic Adoration together? Whether it's for a couple of minutes you can spare in the middle of a hectic week, a full Holy Hour, or any length of time in between, physically placing yourselves in His presence can do wonders for your relationship. Placing God at the center of your lives (and relationship) is the best way to start a beautiful future. And if you just happen to accidentally forget your prayer book or anything of the sort, you can also share what the other person has brought. I'm just saying. 
Go to your local Catholic bookstore and pick out your favorite book for the other to read.
This suggestion for all you fellow bookworms. Just as some people recommend their favorite books to the person they like, you can do the same… but with a Catholic twist. This is one of the best ways to find out a bit more about their spiritual life. You can find out if they have a favorite saint or apologist, if they gravitate towards a specific spirituality style (e.g. Carmelite), or what they are most interested in. If they aren't much of a reader, you can also pick out a novena or prayer booklet that you think they might enjoy as much as you do.
Pray the Rosary (or a chaplet) in line at an amusement park.
Have you ever gone to an amusement park with queue lines lasting several minutes or even over an hour long (I'm looking at you, Disney parks)? Ever get a bit cranky or impatient just standing around, doing nothing, or even trying to tolerate the wailing child in front of you? Take out your Rosary beads and pray the Rosary. Of course, if you don't feel comfortable taking out your beads, each person can alternately use the fingers on their hands to keep track of which Hail Mary you're on. You can either pray it in a low voice, loud enough just for the two of you to hear, or even praying it internally, nodding to the other person when you're doing praying each decade.
Whether you choose to do any of these suggestions or do something else, remember to have fun! You're still getting to know the other person so there's no pressure to sit down and talk about a more serious discernment just yet. Just remember to pick something you'll both enjoy and try not to do too much too soon.