Love Advice from an Accountant
October 3, 2019
By

Matt Dawson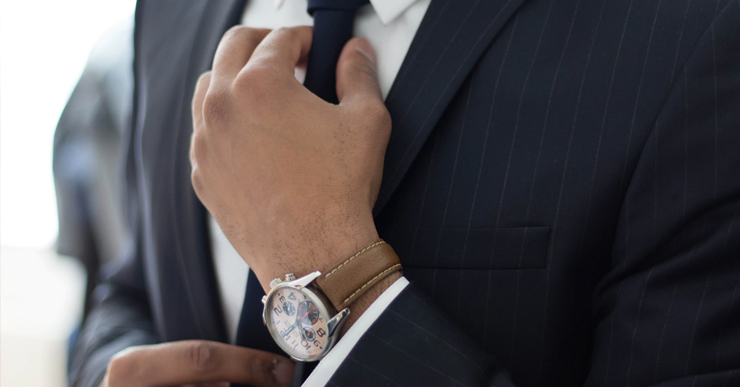 Photo by Ruthson Zimmerman
I once attended a seminar event that was meant to help accountants learn how to act normal around other humans. I'm not making this up.
Ok, technically, the event was called a "professional networking and interviewing skills workshop," but the advice they were giving was along the lines of "smile," "listen," "ask questions," and "try not to glance at your calculator so often." It was, at its core, a seminar about how to seem basically normal.
The thing is, it was all pretty useful advice to me; simple suggestions, but stuff I don't often consider, and can easily forget to do.
It got me to thinking about how there are a lot of similarities between a date and an interview. In both activities, you meet with a stranger, and try to gather information about each other, while presenting the best version of yourself. Both situations can make people feel under high-pressure, due to the desire to make a good first impression, and the looming possibility that there will be no chance for a second impression. In both situations, you can benefit by remembering some simple tips on how to present yourself well.
Some time ago, I personally experienced something that supports this idea. I went on a date with someone I'd been in touch with on a dating website. Note, this dating website was of far lower quality than Catholic Chemistry, which had not been invented yet at the time. Otherwise, I most certainly would have been using the far-superior Catholic Chemistry.
The date I planned was very simple; we met at a bar, had a couple drinks, and just talked to each other. It had been a while since I'd been out on a date like that, and in a lot of ways, I simply wasn't prepared. I wasn't much fun – not to be down on myself, but I'm not naturally good at conversations, just like some people aren't naturally good at formatting spreadsheets in Excel (I'm a prodigy). It was a bit stressful for me, and a mostly forgettable evening for both of us, I think, leading to mutual lack of interest in one another.
Ok, cool story; sometimes it's like that, right?
The reason I bring it up is that the next morning I happened to have a job interview. It was a great job that I wanted very much, and so there could have been a lot of pressure. And what I remember most is that the whole time, I felt so at ease.
Sitting face to face with another person, and making a first impression turns out to be a bit of a game. And with just about an hour of practice the night before, I was already much better at this game, and feeling confident.
I got that job!
Maybe if I had done the job interview first, and the date after that, it would have been all different. I suppose we'd be married now, and I'd be unemployed.
Anyway, today's tip is this: As a Catholic, vocation and career should both be way up there on your priority list. Working on your interpersonal skills will promote your progress toward both these ends. The ability to present oneself well is a simple skill that can be learned quickly. First impressions are like a game, for which you can practice and improve.
To quite an extent, it's just a matter of learning and putting in the time to practice.
It is not like playing the piano. Anyone can get pretty good at it, if they want. There are books, articles, and seminars.
So get to work on it! See your local chapter of Certified Professional Accountants for their next seminar event.