A Glimpse of St. Kateri Tekakwitha's Love Story
July 14, 2018
By

Chuck Gallucci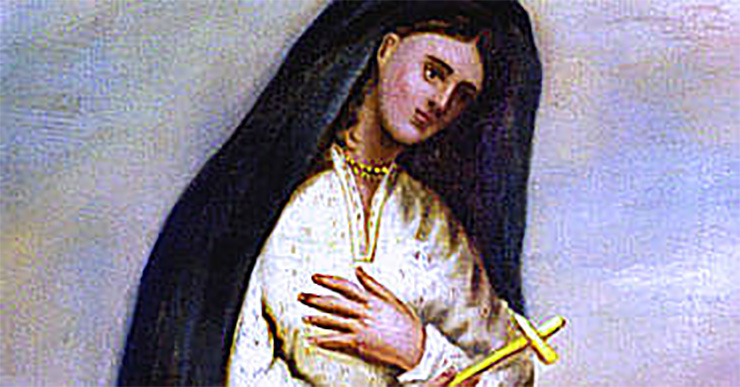 St. Kateri Tekakwitha once said, "I am not my own; I have given myself to Jesus. He must be my only love. The state of helpless poverty that may befall me if I do not marry does not frighten me." She made a vow not to marry despite having lost her family to smallpox, herself having suffered ailments of the disease.
She was and is a saint, the first Native American canonized. Her selfless attitude and abandonment to divine love is an example for all, particularly for Catholics who may experience their own unique anxieties as they discern their vocation.
Kateri lived in tumultuous times of warring alignments between various tribes and colonists. She fought to remain holy amidst a secular society. She emerged as one dedicated to love of neighbor through works of mercy and committed to her divine spouse by a vow of perpetual virginity, "I have deliberated enough. For a long time my decision on what I will do has been made. I have consecrated myself entirely to Jesus, son of Mary, I have chosen Him for husband and He alone will take me for wife."
She was baptized on Easter Sunday, 1676, at the age of 19.
Indeed, few of us can claim to have struggles anywhere near what she experienced. But the love that captivated and consoled her is the love tugging at our hearts at every moment, regardless if we are more or less aware of it. Her words are worthy of being a repeated affirmation on the lips of all single men and women. Again, "I am not my own; I have given myself to Jesus. He must be my only love."