4 Instagram Accounts for Discerning, Engaged, and Married Couples
February 7, 2020
By

Melissa Guerrero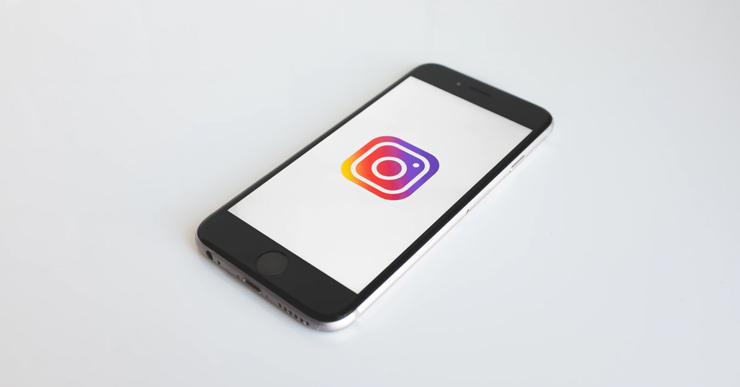 Social media is an interesting phenomenon. You can connect with your family and friends, meet new people, and get all sorts of great information that you might've otherwise missed.
Sadly, it's also a double-edged sword. Just as there is good, there is a ton of bad. The trolls are out attacking in full force, you get a lot misinformation, and there are a lot of ways (especially visually) that can cause you to sin in a variety of ways.
Thankfully, there are some great accounts that you can follow that won't depress you or give you unrealistic expectation about love.
CatholicHelpmate
Do you ever need a good, (quick) reaffirming quote regarding the vocation of marriage? If so, The Catholic Helpmate is your go-to account.
This husband and wife team's mission is to inspire and challenge couples and families to pray together. Their content is chosen to get followers to examine either actions and words in a way that will bear fruit in the form of bringing families together in a way rarely seen these days.
In their words, they want "husbands and fathers to desire Heaven for their wives and children and vice versa." In a world where families are under attack, we certainly need inspiration like this!
TheVowsProject
Now all relationships are as perfect as they can be made to look on Instagram and The Vows Project wants to remind you of that.
This account was started by two Catholic couples who wanted to encourage other married couples to "live out their sacramental vows to love, honor, and be true." As per their mission statement (on their first post), they hope to share resources, open up conversations, and give others a platform where all is talked about – the good, the bad, and the (sometimes) uncomfortable.
So far they've covered topics such as chronic illnesses, sacrifices made for the good of their spouse, and the difficulties that come with raising a family.
Whether you're not dating (but looking), dating, engaged, or married, this is one of the accounts that will encourage others to live out their vocations fully through it all.
Catholic Womanhood
This is one of the accounts I personally found when looking for great accounts with uplifting content. This account was started by a young Catholic woman wanting to encourage other single women, especially those who have been in the "waiting season" for longer than most.
Comprised of snippets of videos from her YouTube channel, motivational quotes, and thought-provoking posts, this is one account that is aimed for women but could also be beneficial for single men.
As one of the most recent posts says, "Joseph waited 13 years. Moses waited 40 years. Jesus waited 30 years. If God is making you wait, you're in good company." Good company indeed!
CatholicChemistry
Alright, so this one is our website's account but here are reasons why you should follow it if you aren't already. Enjoy our posts? You will be amongst the first to know when we publish a new article on our website. Bonus, you can also share it easily with other friends. Also, we will never lead you astray. Many accounts post questionable content, something we would never do. Our goal is to help lead you to your future spouse so our content will be relevant and beneficial to you.
Of course, there are a number of great accounts to follow but these are some that I've personally found edifying as a single young woman who feels called to marriage.
Remember that if something is visually appealing but the content is making you feel like you can't live up to what they present as the ideal person or couple, it's probably now the best account to follow.